I want to take a moment and connect with you directly as the coronavirus (COVID-19) continues to impact our communities, our customers, and our associates.
The well-being and safety of our customers and our associates is our top priority and will always be at the heart of every decision we make.
We are dedicated to actively update our customers and associates on preventive plans and our preparedness as recommended by CDC.
Health and safety of both our customers and staff members is our top priority. Our store is cleaned and sanitized on a very regular basis. Our associates are using CDC recommended hand-washing health, and we are actively cleaning common areas like counters, registers, devices, and fitting rooms.
While we remain open for business at the store 7 days a week (10:00 am - 6:00 pm), we continue to monitor the situation. In an effort to keep our staff and customers safe, we request that you refrain from coming into the store if you are not feeling well or if you have traveled during the past 14 days.
As a reminder, you can always shop 24 hours a day from the comfort of your own home at marlasfashions.com.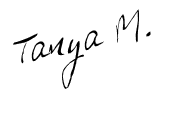 Your dress is guaranteed to arrive in time for your event.
MarlasFashions.com is in the unique position to offer you this peace of mind because:
• We have more than 10,000 dresses in-stock and ready to ship at our stores and distribution centers in Canada & United States. We ship within 2 weeks of the order. If you have an urgent event coming up, please connect with us. If an item has been sold out - then we will immediately send you pictures of similar dresses to choose from.
• We are available 24 hours/7 days a week to help you search for a dress
• We air-freight dresses as-needed to ensure they arrive for your events.
Our in-store stylists are here to help you find the perfect dress for your celebration, Call us at 1-866-746-7145 Or Text/Whatsapp to 1-416-536-2956 and one of our virtual stylist, will get back to you.
  Toll Free: 1-866-746-7145
 Whatsapp/Text/Call: 416-536-2956    
   hello@marlasfashions.com
Monday - Sunday: 10AM - 6PM
Chat with us 7 days a week
111 Tycos Drive
Toronto, ON M6B 1W3 Canada
Just 10 Minutes Away from Yorkdale Mall