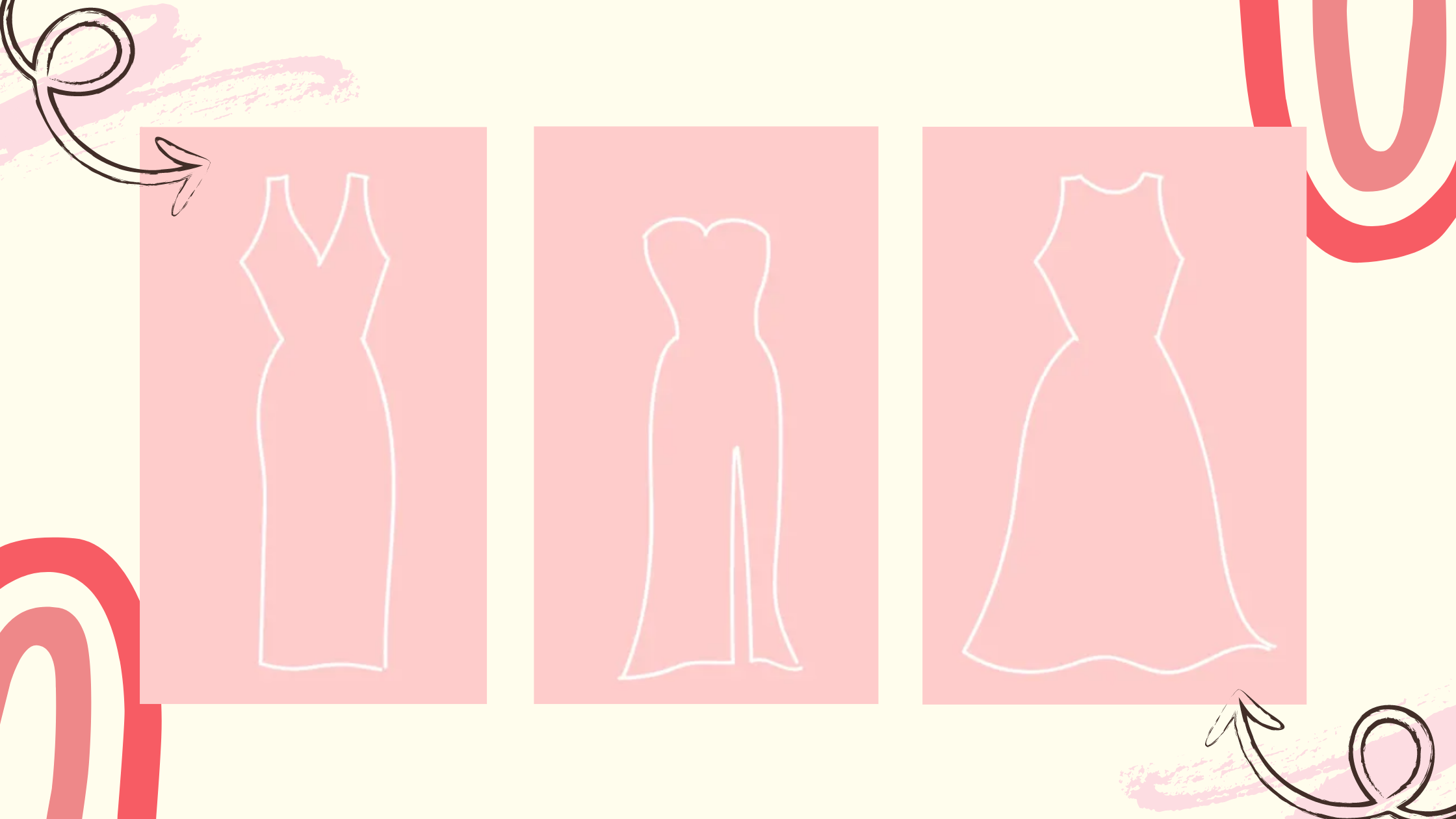 A Guide to your Most Flattering Silhouettes
---
We've chosen 3 of our favorite silhouettes to maximize your assets: 1. FLOWY
Advice:
The flowy silhouette can work for lean and athletic frames to add some curves to a straighter figure. However, it also works wonderfully for curvy ladies to create a stremlined effect.
This style is easy to move around in, and greater for hotter climates so consider it for beach weddings. 2. HIGH SLIT
Advice:
This style is becoming more and more popular with the modern bride. It is sleek, sexy, and looks fabulous in jewel tones.
This is a style that is great for a glamorous wedding theme and is sure to be a showstopper.
Make sure your heels and pedicures are on point since you will be showing a lot of leg. 3. FITTED
Advice:
A fitted dress can work wonders for ladies with perhaps a bigger bust or wider hips. It can also look beautiful on thinner girls to add an illusion of a more curvaceous figure.
Since this style can be a bit more restrictive, opt for a stretchier fabric if you are a dancing queen. These dresses are perfect for modern city weddings.